Audio ENGINNER SCHOOLS - Higher Learning FOR PRODUCERS & ENGINEERS
A little advice and encouragement to help the next generation of up-and-coming engineers and producers who want to get in the music business from 4x Grammy-winning Mix Engineer and Record Producer Alvin Speights.
For Engineers

First - you've got to figure out what kind of engineer you want to be. You've got to do a lot of everything to get a better handle on your plug-ins, your outboard gear, your microphone placement techniques, your pre-amps, etc., because all those are very important to each other.


As far as going to an audio or music engineering school, Engineering and Recording Arts Schools and programs are great because they give you a working knowledge of some of the things you're going to have to deal with as a pro audio engineer. It's harder for somebody to sit down and just tell you everything you're going to need to learn, unless they're into the business of teaching you. It's good to go to school to get that knowledge - so that when you get to those people with the industry experience knowledge; it's not as hard for you to get there, where they are.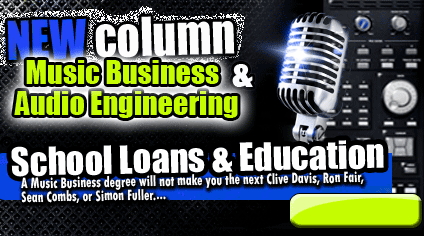 For Producers
Producers need to always keep their ears to the streets and know what's going on. Producers need to try to figure out the "next thing". They need to be ahead of the game, and have a good idea of where things are going…or not going.
Don't jump on the "band-wagon" of each song that's ever being recorded and then you go and re-record it again. Producers need to be innovative, to take it to another level because those are the ones who are going to reach their market. The other producers are just going to follow suit…they might stumble on a hit.
"…You have to pay attention to what's going on out there in the
Streets, the clubs, and what's hyping the people. If you don't, you'll lose touch with what you need to do
… And that's how you stay fresh!"
--Alvin Speights
4x Grammy-winning Mix Engineer – Producer - Musician
Clients include: India.Arie, Dallas Austin, Jermaine Dupri
Madonna, OutKast, Aretha Franklin, Michael Jackson,
George Clinton, TLC, Stevie Nicks, B5, Pretty Ricky,
Monica, Boyz II Men, Yolanda Adams,
BeBe Winans, Keith Sweat, and more